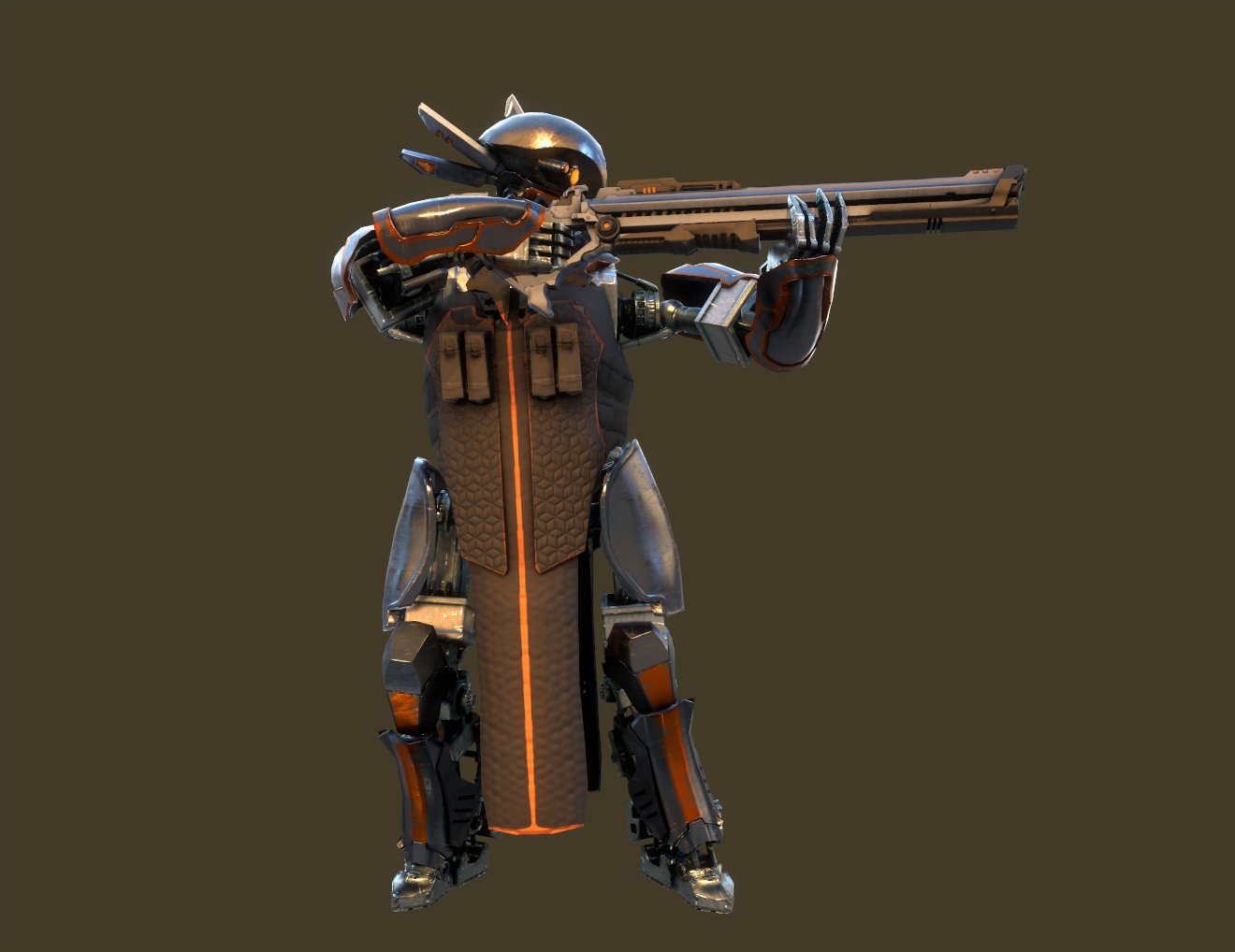 Overview of the Spectre. Character: 37358 tris Weapon: 4034 tris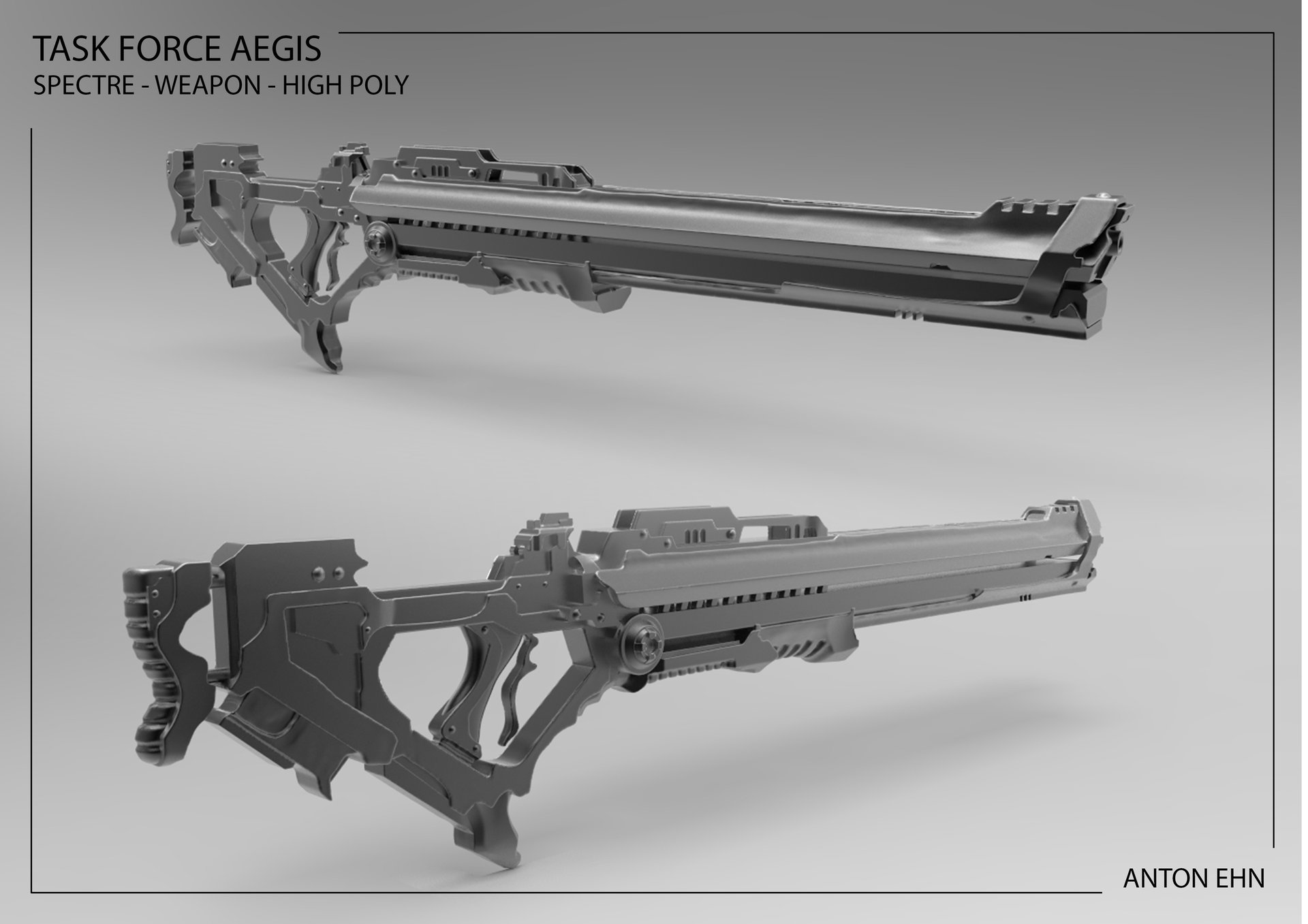 A High-Poly render of the Spectre's weapon, the KB3 Railgun.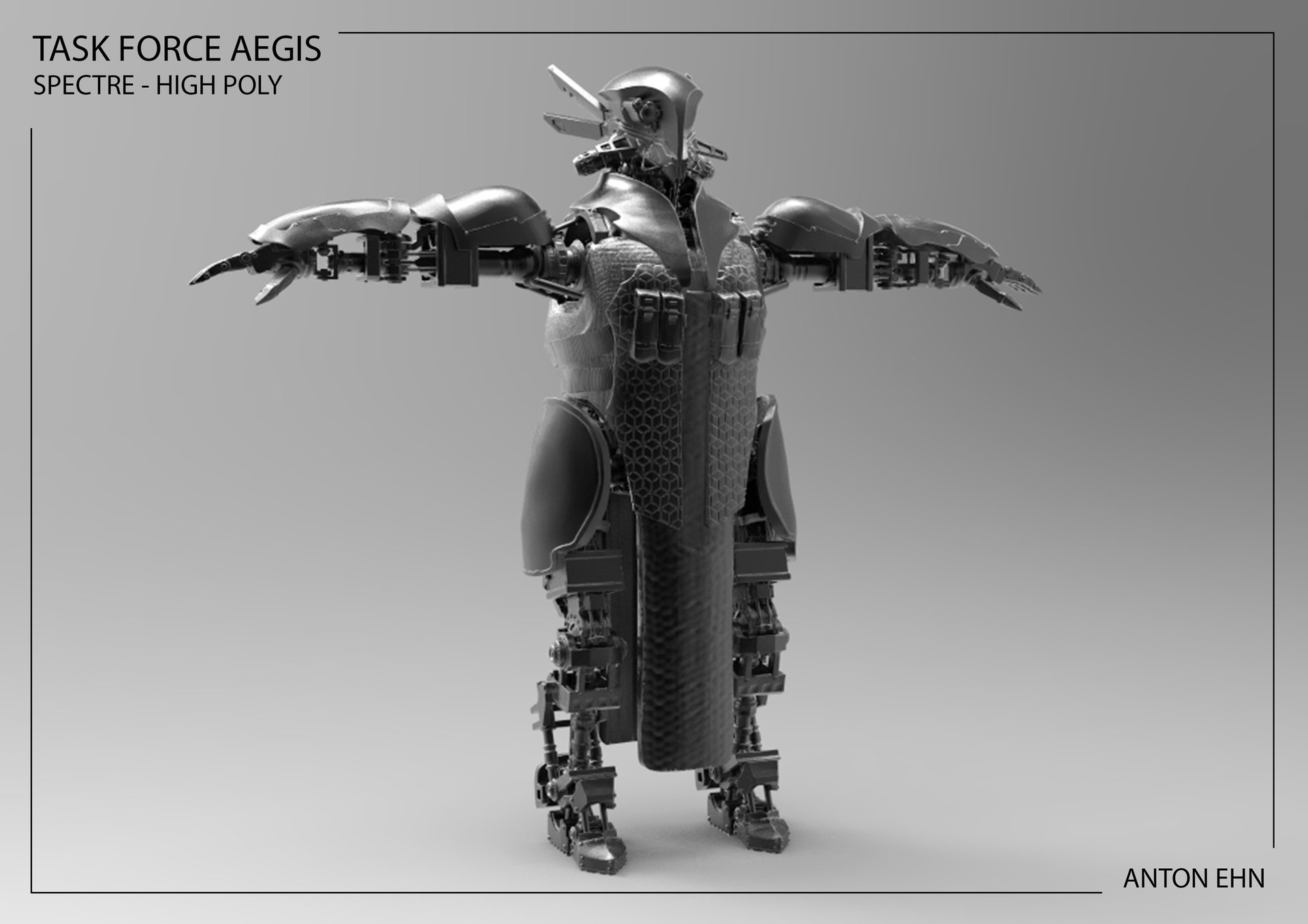 A High-Poly render of the parts of the Spectre that I produced during the course of the project. The shin- and foot-plates were made in 3D by Tobias Forsling.
The Spectre is a sniper class from the Task Force Aegis Project at the University of Skövde.
The Spectre is a long range attack unit that utilizes an advanced railgun, granting it unlimited attack range on the battlefield. This makes the Spectre ideal for locking down enemy movement and posing a threat to units by covering a significant portion of the map.
Concept by: Johannes Palmblad
3D Collaboration with: Tobias Forsling
Rigging and Skinning: Fredrik Steenberg